Protecting the majestic lion and its habitat in India
Etawah Safari Park is a wildlife safari park in Etawah, Uttar Pradesh, India.  It caters for drive-through safaris which include Lion, Bear, Deer and Antelope safaris.  It is one of the biggest parks in Asia.  The Lion Safari's main purpose is to provide a safe home to Asiatic lions, which now only exist in the Gir Forests in Gujrat.   The park needed a security system but was facing a challenge as most of the park is outdoors, in rough terrain, with challenging weather conditions. Poachers are a concern so the system had to be impenetrable.  
Impulse was tasked with ensuring the safety of the animals, visitors and employees by installing the best possible system to meet these challenges.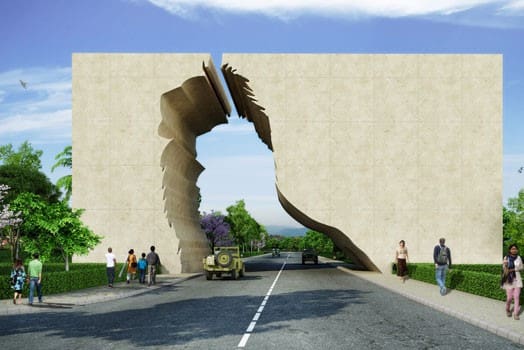 The Solution
Impulse provided weather proofed cameras (IP 66 / IP 67) which provide protection from dust and water to withstand the forest climate. A combination of Dome cameras, Bullet cameras and PTZ cameras were installed at the Lion Safari.  The installation of different types of cameras allow different areas to be viewed consecutively. 
Image quality is a concern due to light intensity. Light intensity varies from place to place under the same area of CCTV coverage e.g under shade will have low Lux level as compared to another area under the same field of view of the camera. In such cases a Non-WDR camera will not produce a useful image as the area under shade will be completely dark  and any movement or activity may not be captured. To counter this situation, Impulse 120dB WDR cameras are installed to handle the varying Lux level situation at different places and produce a useful image.
Impulse PTZ (Pan Tilt  Zoom) cameras were installed and have 360 degrees of endless pan travel, autoflip capability in tilt (so that image will  not be inverted in case of tilting).
To ensure that there is uninterrupted and continuous video recording at the Lion Safari, every camera has a SD card slot for edge storage. SD cards were installed inside each camera and configured for network failure. If the network goes down, the recording will start in the SD card and revert back to the network  once it is up and running again. The recording from the SD can be downloaded when the network comes up.
As per the requirement of the customer, Impulse Networks Video Management System (VMS) was installed. Impulse VMS has features like Bookmark saving, rules are set as per the requirement of the customer like Alert line , Motion detection etc. 
The Result
A successful installation and a safe environment created for endangered animals.  Visitors can go home assured the beautiful animals they have viewed that day will all be there tomorrow. 
About Impulse
Impulse offers the global market Industrial Grade Video Surveillance and Networking Systems, verified and approved, we are the best solution for your security and surveillance needs.  High quality standards, outstanding service, innovation, constant development and vigorous product testing is what sets us apart and ensures that Impulse bought system is the best system.   Our ethos of constant innovation ensures we are at the cutting edge of technology and the favoured choice for our partners worldwide. 
Why secure public spaces?
In public spaces there is a perception of safety, but 1 in 5 cases of crime occur in a public space. It is vital to have secured public spaces to ensure public safety. Public spaces are used for relaxation and family-time and so must be a safe and healthy environment.