Hospital Security Implemented at Rajiv Gandhi Super Specialty Hospital
Rajiv Gandhi Super Speciality Hospital is a technologically advanced specialty hospital in Delhi. It is a new model of government hospital where superior services are offered at government pricing.  Sprawling lawns, televisions in waiting rooms and a centrally air-conditioned building are some of the enhancements to add to the comfort of patients.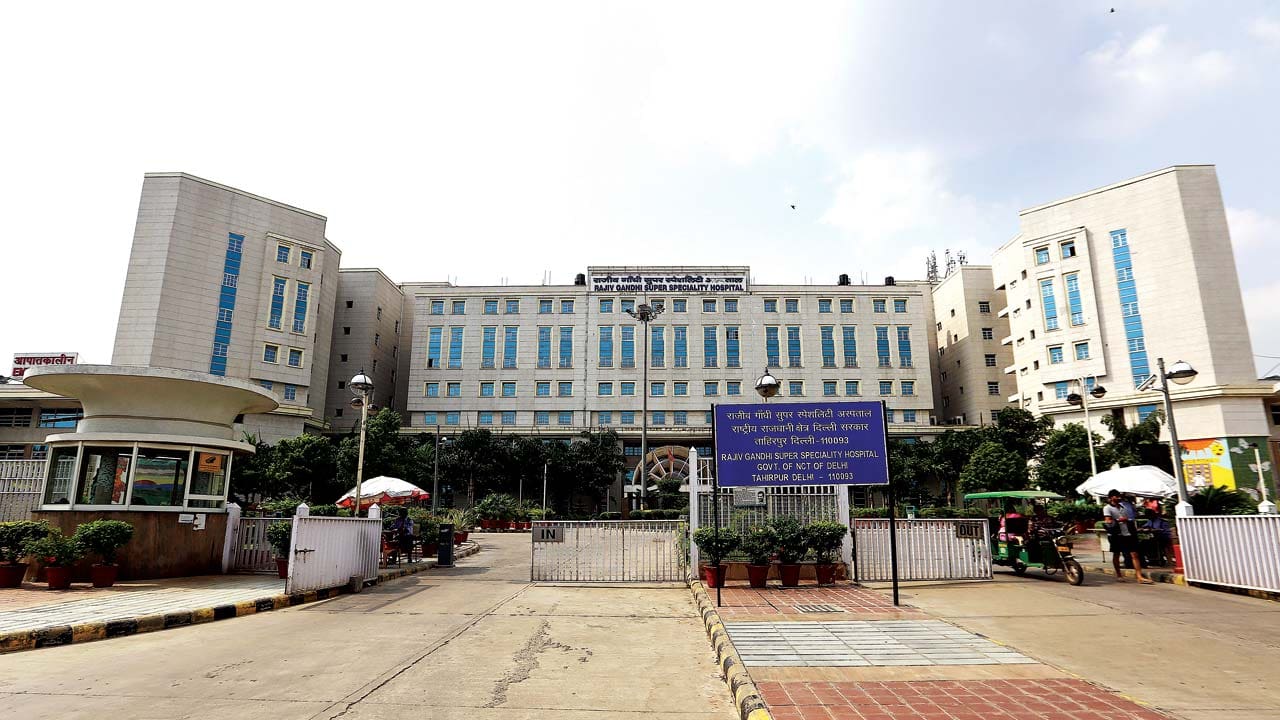 The hospital's vision is to become a preferred tertiary care provider for citizens, with utmost focus on patient safety and satisfaction.  Admirable objectives include to provide affordable healthcare and free healthcare for specific sectors of society.  A Focus on hygiene and cleanliness and timely intervention ensure the best care is provided to all who need it. Striving towards quality 'Care, Compassion and Courtesy' ensures any patient's stay is as comfortable as possible. 
Offering world-class facilities and in-line with environmental guidelines, the hospital is on-par with the best and an asset to the community in which it operates. It offers 650 beds to patients in the specialist areas of Cardio thoracic & Vascular Sciences, Gastroenterology – GI Surgery, Rheumatology, Nephrology – Urology and Critical Care. The hospital has turnkey diagnostic services, including Laboratories, Radiology & Imaging and a Blood Bank.  
The hospital has been instrumental in the fight against the COVID-19 pandemic, suspending other services during the last wave and only servicing patients infected with the virus.  Going from no COVID-19 cases to 200 occupied beds in a few weeks proved the worth of dedicating the facility. 
As specialists in security we installed an LX Series Camera System in the vast hospital complex.  Consisting of bullet, PTZ, box and dome cameras, the LX series range of cameras offer outstanding performance in large, complex buildings and offer advanced features which include tamper-proofing features, high image resolution (up to 8MP) and Intelligent embedded video analytics.  All these features are vital for securing a large facility from a main control room.  Tampering with cameras was previously difficult to detect, now these cameras alert for any tampering.  To observe large, complex spaces the higher resolution the more information that can be picked up.  For managing high volumes of traffic through large, public buildings, Intelligent embedded video analytics is useful in many ways. Stationary object detection, perimeter intrusion and pedestrian detection are vital tools for bomb control, access control and post-incident management i.e. evidence in court.   
Impulse CCTV & PoE Switching offers the global market Industrial Grade Video Surveillance and Networking Systems, verified and approved, we are the best solution for your security and surveillance needs.  High quality standards, outstanding service, innovation, constant development and vigorous product testing is what sets us apart and ensures that an Impulse bought system is the best system.   Our ethos of constant innovation ensures we are at the cutting edge of technology and the favoured choice for our partners worldwide.