Fortifying GelaroGrace Studio with Comprehensive Security from Impulse CCTV
The Challenge: GelaroGrace Studio, located at, Noida, sought an integrated security solution to protect their creative haven. Safeguarding their assets, premises, and the artistic environment was a top priority.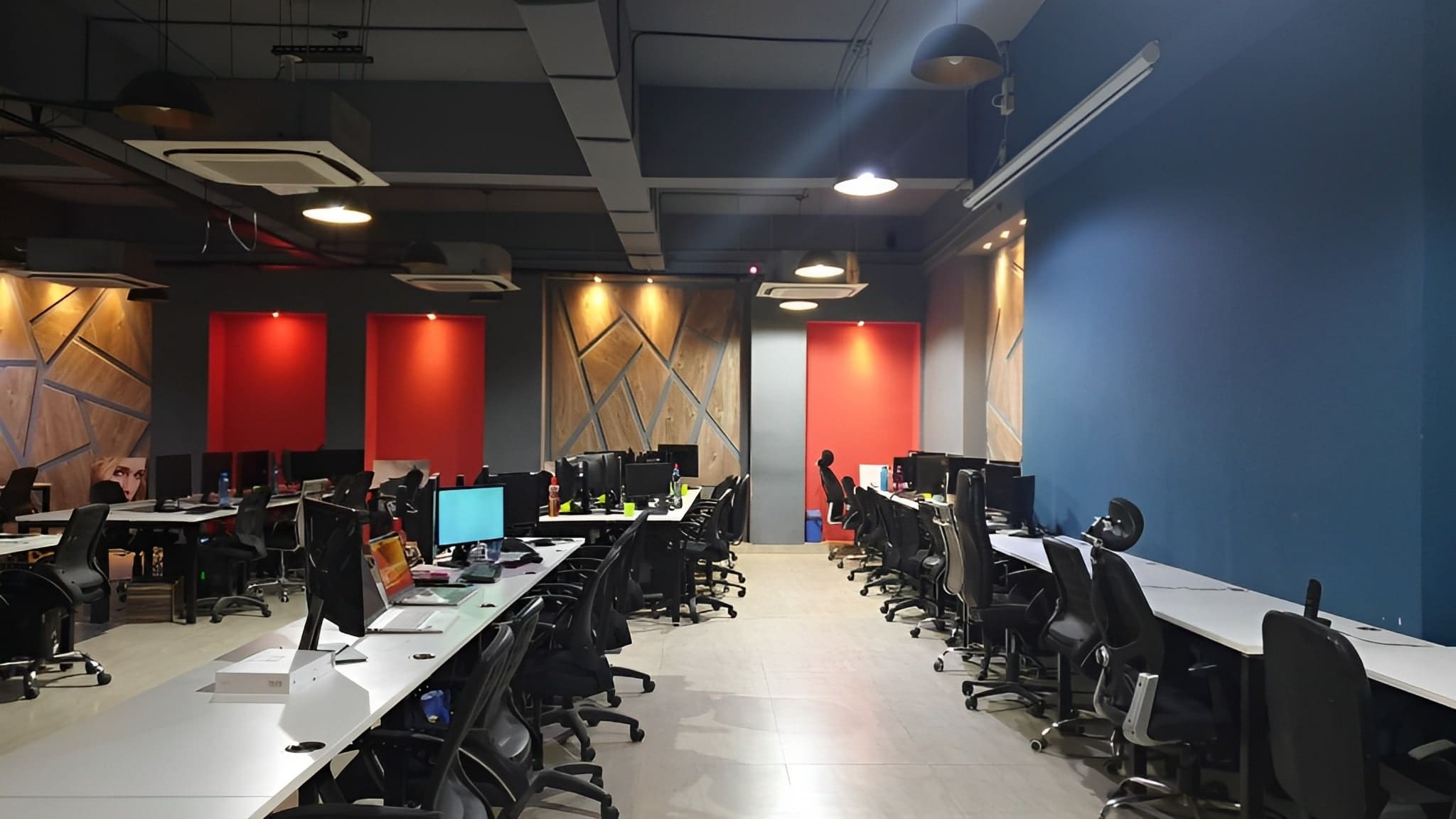 The Solution: Impulse CCTV, a trusted leader in advanced surveillance, collaborated with GelaroGrace Studio to craft a comprehensive security plan. Leveraging Impulse CCTV's cutting-edge technology, the studio employed a range of products, including the LX Series Dome and Bullet cameras, as well as a Network Video Recorder (NVR). 
Impulse CCTV's LX Series: A Multi-Faceted Solution 
Vivid Clarity:

The LX Series Dome and Bullet cameras delivered high-resolution imagery, capturing every detail within the studio's premises.

 

Round-the-Clock Vigilance:

Advanced night vision capabilities ensured continuous surveillance, providing enhanced security during both day and night.

 

Resilience in Adverse Conditions:

These cameras were designed to withstand various weather elements, ensuring optimal performance under diverse circumstances.

 

Seamless Integration:

The installation process was streamlined, allowing GelaroGrace Studio to swiftly integrate the security system with minimal disruption.

 
Effortless Management:

The NVR provided an intuitive interface for video management, simplifying access to crucial footage.

 
Transforming Security: The Outcomes 
Comprehensive Protection:

Impulse CCTV's diverse product lineup provided a holistic security coverage for GelaroGrace Studio's valuable assets and creative space.

 

Instant Incident Response:

Real-time monitoring enabled prompt responses to potential security incidents, ensuring a safer environment for everyone.

 
Deterrence Through Visibility:

The visible presence of advanced surveillance acted as a deterrent, discouraging unauthorized activities.

 

Effective Investigations:

Quick retrieval of footage facilitated efficient incident investigations, enhancing overall security management.

 
The synergy between Impulse CCTV and GelaroGrace Studio showcased the profound impact of a technology-driven security approach. Through the power of the LX Series Dome, Bullet cameras, and NVR, Impulse CCTV fortified GelaroGrace Studio's security posture while preserving the creative atmosphere. 
In Conclusion: The collaboration exemplifies how Impulse CCTV's suite of advanced surveillance solutions can seamlessly blend into different environments. By integrating the LX Series and NVR, GelaroGrace Studio not only elevated their security but also fostered an environment of trust and assurance. 
To explore the capabilities of Impulse CCTV's comprehensive product range, including the LX Series and other advanced solutions, visit Impulse CCTV.