F1H20 Championship Installation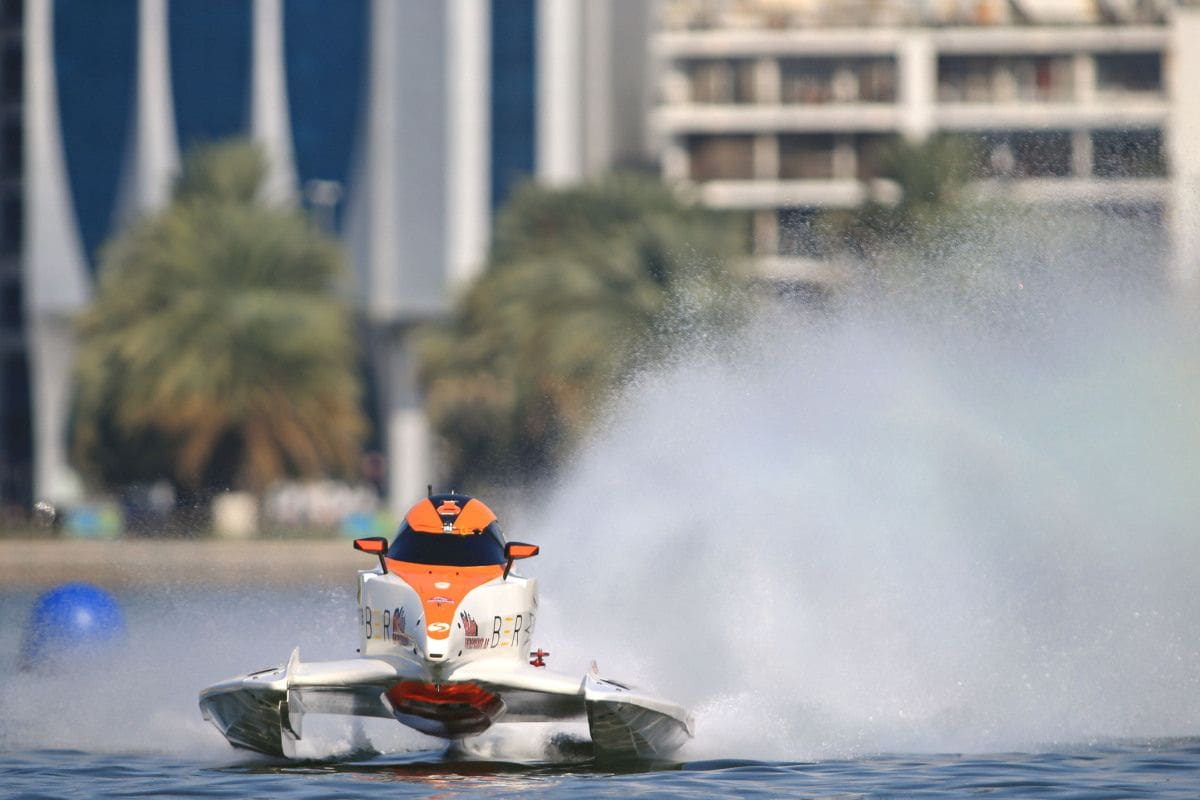 The F1H20 Championship is the world's premier powerboat racing series.  Held in flagship locations worldwide, the championships bring teams from counties far and wide to race, where only one winner can be crowned.  It is an extreme sport so comes with risks and high doses of adrenaline, for spectators and drivers alike. It is immensely popular with powerboat enthusiasts and in 2018 India was proud to host the race in the smart-city of Vijayawada, Andhra Pradesh.  The race takes place over a 23 km stretch of the Krishna River.  
Each boat boasts 10,000 hp of power and speeds reached are 90 mph on tight turns and over 140 mph on the straights.  It is fast and highly competitive with drivers pushing boats to the limit to win the ultimate victory, first place. 
350 VIP international guests attend in addition to the regular spectators, so crowds are large and difficult to manage.  A gala dinner is part of the proceedings and is a glamorous event. In terms of hospitality and logistics it is a large and complex event with every detail planned ahead to ensure everything runs according to plan on the day.  As part of the team, Impulse dealt with security and made sure that nothing was missed with our state-of-the-art  CCTV camera networks. The system used consisted of LX series dome and bullet cameras, DX series PTZ cameras and an LX series NVR.  The DX series PTZ cameras feature x20 optical zoom and x12 digital zoom and are excellent for a full view of any area with 360° degree endless pan travel. The LX series cameras are great for an outdoor, tough environment application as they can withstand dramatic temperature fluctuations and wide ranges of usually prohibitive lighting conditions, while still functioning optimally and capturing the visuals. 
Impulse CCTV & PoE Switching offers Industrial Grade Video Surveillance and Networking Systems to the global market.  We provide unparalleled quality and personal verification on each product to ensure the best possible end system for our partners. We are high-risk critical infrastructure experts that service hospitals, large educational campuses, stadiums and more. Our cameras are perfectly suited to high-risk applications and can withstand rough conditions and still perform flawlessly.