Empowering Surveillance at UP Cabinet Secretariat with Impulse CCTV
The Challenge: Within the esteemed halls of Lok Bhawan, the UP-Cabinet Secretariat in Lucknow, maintaining robust security was of paramount importance. The task was to create a surveillance system that would ensure the safety of the premises and the sensitive discussions held within its walls.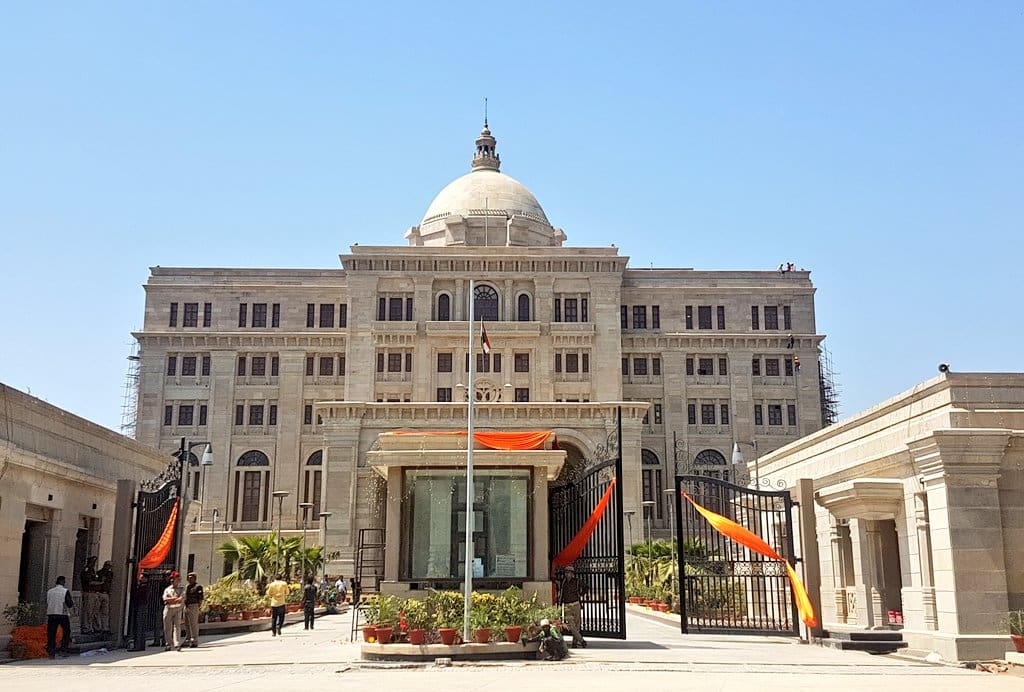 The Solution: Impulse CCTV, a trusted name in advanced surveillance solutions, collaborated with the UP-Cabinet Secretariat. By harnessing Impulse CCTV's cutting-edge technology, the secretariat implemented an integrated security infrastructure. This encompassed the utilization of the LX Series Dome, DX Series Bullet cameras, CHX Series Pan-Tilt-Zoom (PTZ) cameras, and Xtra+ Video Management System (VMS). 
Why Impulse CCTV's Solutions? 
LX Series Dome:

Cutting-edge technology providing unmatched clarity for indoor surveillance, ensuring comprehensive coverage.

 

DX Series Bullet:

High-performance cameras with advanced features, designed to capture clear imagery even in challenging conditions.

 

CHX Series PTZ:

Empowering security personnel with enhanced monitoring capabilities, delivering panoramic views and precise close-ups.

 

Xtra+ VMS:

A robust video management system that streamlined footage management, enabling efficient retrieval and analysis.

 
Results Achieved: 
Comprehensive Protection:

Impulse CCTV's multi-faceted solution provided full coverage of Lok Bhawan, safeguarding its premises and occupants.

 

Enhanced Monitoring:

Real-time surveillance empowered quick responses to potential incidents, maintaining a secure environment.

 

Deterrence and Prevention:

The visible presence of advanced surveillance acted as a deterrent, discouraging unauthorized activities.

 

Efficient Investigations:

The integrated system allowed efficient retrieval and analysis of footage, aiding in incident investigations.

 
The partnership between Impulse CCTV and the UP Cabinet Secretariat demonstrates the power of technology-driven security solutions. Through the integration of the LX, DX, CHX Series, and Xtra+ VMS, Impulse CCTV not only fortified security but also contributed to maintaining a trusted environment for sensitive discussions. 
Conclusion: This collaboration highlights Impulse CCTV's commitment to providing comprehensive and cutting-edge surveillance solutions. By implementing Impulse CCTV's advanced offerings, the UP Cabinet Secretariat showcased their dedication to maintaining the safety and integrity of their premises. 
To explore the capabilities of Impulse CCTV's LX, DX, CHX Series, and Xtra+ VMS, visit Impulse CCTV.